Rewards
Now when you shop online with Plastic Freedom you'll earn rewards for everything you buy, when you refer a friend or follow us on social media! You can then use these rewards to get money off orders! It's just my way of saying thank you for you continued loyalty and support in helping rid the world of single use plastic!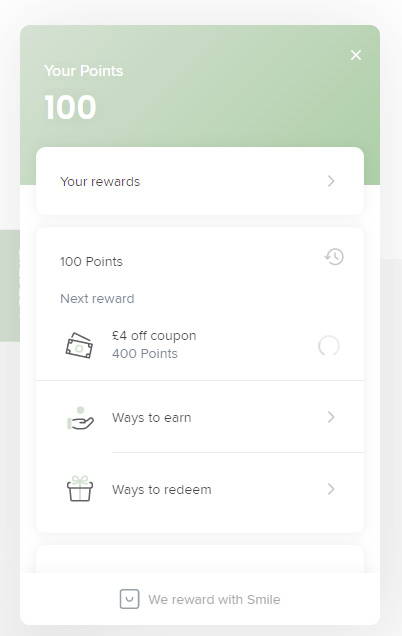 To keep an eye on your points balance, all you have to do is log in and click on the rewards icon that's hovering on the screen!
EVERY £1 SPENT = 5 POINTS
CREATE AN ACCOUNT = 100 POINTS
LEAVE A REVIEW = 100 POINTS
WHEN YOU CELEBRATE YOUR BIRTHDAY = 150 POINTS
FOLLOW ON INSTAGRAM = 50 POINTS 
LIKE ON FACEBOOK = 50 POINTS
Create an account or log in by clicking the human icon at the top of the website
Pssst... you'll get 100 points when you create an account!

Once logged in you can view your rewards by clicking the rewards icon hovering in the bottom left of the screen
See ways to earn extra points with your unique referral link, joining us on social and adding your birthday in so we can celebrate with you!
When you've earned enough points for your first reward, choose which reward you would like to use in your rewards pop up and it will apply this to your order!